CO-FOUNDER & CHAIRMAN OF THE BOARD
John Pinney has spent 45 years in the fields of disease prevention, substance abuse, health policy, and pharmaceutical consulting. His experience includes a wide range of executive positions in government, nonprofit, and academic organizations.
John has consulted on numerous major Rx-to-OTC switch, drug development, issues management and product stewardship projects in support of consumer and prescription companies.
In 1994, he founded PinneyAssociates to focus on consulting to the pharmaceutical industry, bringing a wealth of experience at the intersection of policy, science and regulation to developing and implementing solutions to complex regulatory challenges and public health problems.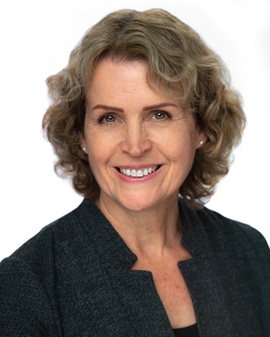 CHIEF MEDICAL OFFICER
Judy Ashworth draws on nearly two decades of experience in pharmaceutical drug development. Trained in internal medicine, Judy began her pharmaceutical career in 2001 as a clinical pharmacologist at Gruenenthal GmbH, a German pharmaceutical company primarily focused on the development of innovative pain medications.
From 2006-2008, Judy served as a visiting lecturer in Columbia University's Department of Substance Abuse Research where she developed new clinical trial designs for assessing the relative abuse potential of abuse deterrent opioids. During this time, she participated in the Tufts Health Care Institute's Program on Opioid Risk Management – a series of summits which brought together major stakeholders including FDA, DEA, academia, and industry to work on potential solutions to the rising abuse of prescription opioids.
In October 2018, Judy joined the Bethesda-based consulting company, PinneyAssociates, where she provides clients with strategic input into target product profile development, clinical development plans and regulatory strategy (US and EU) with an emphasis on the assessment of abuse liability of novel CNS-active compounds as well as new formulations of marketed compounds.
Judy graduated as a Dean's Scholar from UCLA School of Medicine in 1993 and then completed the Internal Medicine residency program at Santa Barbara Cottage Hospital in 1996, serving as chief resident in her final year of training.
Serving as Chief Medical Officer at Harm Reduction Therapeutics, Judy is responsible for the strategy, direction and execution of the company's clinical development plans.
CO-FOUNDER & CHIEF EXECUTIVE OFFICER
Michael Hufford, PhD has spent 20 years as an entrepreneur, co-founding multiple pharmaceutical, medical device, and mobile health companies across a wide range of therapeutic areas. He has raised money from both public and private markets, including VCs and angel investors.
He has led pharmaceutical development teams through FDA approvals, as well as supporting Rx-to-OTC switches.
An addiction researcher by training, he received his PhD from the University of Pittsburgh and completed a Clinical and Research Fellowship in the Department of Psychiatry at Harvard Medical School.
CHIEF OPERATING OFFICER
Bernie Simone has over 30 years' experience in the OTC industry, including product marketing, business development and Rx-to-OTC switches. He has been involved in projects spanning 40 therapeutic categories across OTC medicines, prescription drugs, medical devices, and dietary supplements.
Over his career, he has held a diverse range of strategic leadership positions including:
-Marketing Director on Aleve, the Alka-Seltzer franchise and other flagship brands at Bayer CHC
-Business Development, Innovation and Rx-to-OTC Switches at Bayer and Ciba-Geigy
As Head of Rx-to-OTC Switches for Sanofi CHC North America, Bernie was responsible for Switch Team leadership involving the regulatory, medical, clinical, safety, marketing and manufacturing functions. His most recent successes include the first-in-class switch of Nasacort 24HR, the first-in-class OTC TENS (Transcutaneous Electrical Nerve Stimulation) medical device and the switch of Xyzal Allergy 24HR. Bernie has also led the cross-functional global development team for the switch of Cialis, since acquiring the OTC rights in 2014. Bernie graduated from Rutgers Engineering with a BS degree in industrial engineering and received his Master's Degree from Steven's Institute of Technology in Management.
At Harm Reduction Therapeutics, Bernie serves as the Chief Operating Officer, while also responsible for consumer marketing and interactions with the FDA.